You are viewing the article Sorry John Carpenter, We Don't Need a Sequel to 'The Thing'  at ttbdct-bencau.edu.vn you can quickly access the necessary information in the table of contents of the article below.
Sorry John Carpenter, We Don't Need a Sequel to 'The Thing'
It is rare to come across a filmmaker who has a profound impact on a particular genre, but John Carpenter has undoubtedly earned that distinction. With a career spanning decades, he has gifted us with several iconic films that have left an indelible mark on the horror genre. One such masterpiece is "The Thing," released in 1982. Known for its chilling atmosphere, intense suspense, and groundbreaking practical effects, it has mesmerized audiences for years. However, as much as we adore Carpenter's work and hold his creations in high regard, sometimes it is important to acknowledge that certain stories are better left untouched.
"The Thing" tells the harrowing tale of a group of researchers in Antarctica who unknowingly awaken a shape-shifting alien organism. As the creature begins to infect and assimilate their bodies, an inescapable sense of paranoia and terror unfolds, leading to a nerve-wracking battle for survival. The film's ambiguous ending has puzzled and fascinated viewers for decades, leaving them with questions that linger long after the credits roll.
Understandably, fans of "The Thing" have been clamoring for a sequel, yearning for answers and craving more of Carpenter's eerie storytelling. However, despite this enthusiasm, it is crucial to remember that not every film requires a continuation or a follow-up. Sometimes, the beauty of a story lies in its open-ended nature, allowing audiences to speculate, discuss, and craft their own interpretations.
Attempting to create a sequel to "The Thing" risks diluting the impact of the original, possibly tarnishing its legacy. Carpenter's film is a masterpiece, existing perfectly in its own self-contained world. Any continuation would inevitably be held up to the high standards set by the original, and the stakes for a successful sequel would be nothing short of monumental.
Additionally, the horror genre has seen its fair share of botched attempts at sequels. More often than not, these follow-ups fail to capture the essence and spirit of the original, leaving audiences disappointed and longing for the magic of the original. It is a risky endeavor to try to recapture lightning in a bottle, especially when dealing with a beloved cult classic such as "The Thing."
Instead of hoping for a sequel, it might be better to celebrate the mastery of Carpenter's original film and appreciate it as a standalone piece of art. Let it continue to provoke discussions, fuel debates, and inspire future filmmakers to create their own unique and terrifying visions. As much as we cherish the world Carpenter has created, sometimes it is best to leave well enough alone and cherish what we already have.
Since the 1970s, the horror genre has had a habit of trying to cash in on any hit. The Texas Chainsaw Massacre, Halloween, and Friday the 13th all keep chugging along. If you create a scary movie that fans love, there has to be more. As Stu Macher (Matthew Lillard) tells Sidney Prescott (Neve Campbell) in the climax to Scream, "Let's face it, baby, these days, you gotta have a sequel!" Twenty-seven years and five sequels later, Stu has been proven right. It's rare to have that standalone horror hit that stays left as it is with no follow-ups. One such horror classic that never got the sequel treatment is 1982's The Thing.
Sure, there was that prequel in 2011 starring Mary Elizabeth Winstead, but it told a different story away from John Carpenter's film, which actually turned out to lead right into his creation. Carpenter's own vision might have been a reimagining of the 1951 classic The Thing From Another World, which is based on the Joseph W. Campbell novella Who Goes There?, but Carpenter's film is so vastly different that it's similar only in its setup. For over forty years there has never been a sequel to The Thing, even as Carpenter's other classic creation, Michael Myers and Halloween, has gone on to spawn an astonishing twelve sequels so far. This status has kept The Thing as an undisturbed classic preserved in the ice, with no crazy sequels out there lessening its impact. Still, that hasn't stopped John Carpenter from talking more and more the past few years about revisiting the world of The Thing.
RELATED:John Carpenter Returns to Director's Chair for Horror Series 'Suburban Screams'
What Has John Carpenter Said About Making a 'The Thing' Sequel?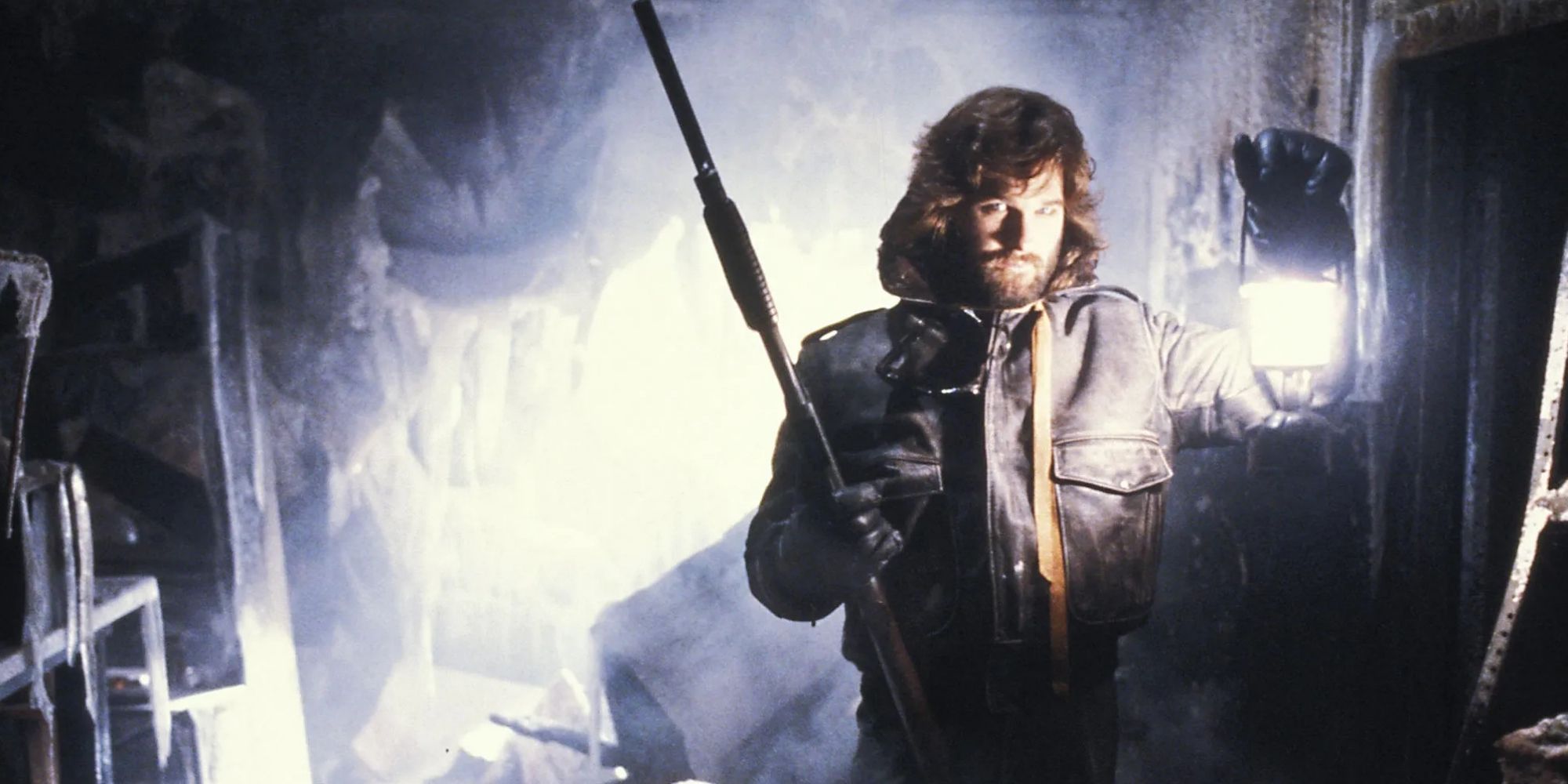 At the end of May, at the Texas Frightmare Weekend Convention, John Carpenter was part of a Q&A with fans. One fan asked Carpenter about the fate of Keith David's character of Childs at the end of The Thing. John Carpenter teasingly replied, "I have been sworn to secrecy, okay, because there may be, I don't know if there will be, there may be a Thing 2."
This comment by itself isn't much. Most likely Carpenter was just joking. He might not be hinting at all about a real potential sequel to The Thing, except this isn't the first time in just the past few years that he has spoken about a potential follow-up. In an interview with MovieMaker last October, Carpenter was asked about the possibility of a continuation of the story. "I don't know. You never know. I don't know that I want to. But we'll have to see what the circumstances are. That's what it's all about these days. If it's fully funded and if it's something I could do, I would like to. But we'll see. I'm not gonna say no."
Going back even further last year, in February 2022, John Carpenter told The Hollywood Reporter, "I would like to do a sequel to TheThing, or a continuation, something like that.But I don't know." These past fifteen months, Carpenter has been more vocal about Thing 2 than ever. In 2020, he dropped a bombshell that has yet to come to fruition, when at the Fantasia International Film Festival, he made a comment about Jason Blum, the man behind Blumhouse, who has put out the last three Halloween films, which Carpenter has provided the score for. "I think he's gonna be working on The Thing… rebooting The Thing. I may be involved with that. Maybe. Down the road." None of these comments by themselves mean much, but where you keep seeing smoke, there just might be a fire building in the form of a sequel to The Thing.
A Sequel to 'The Thing' Could Ruin One of Horror's Best Open Endings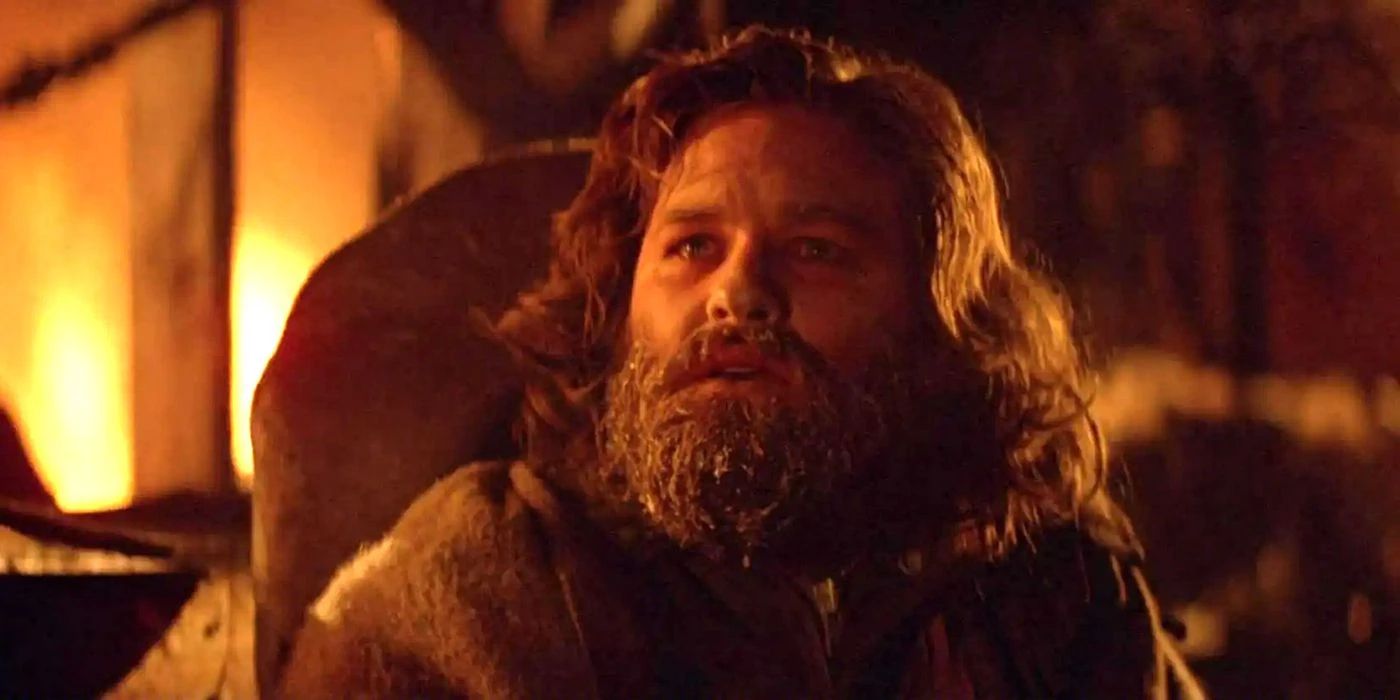 One of the best parts about The Thing, a film that was panned by critics and bombed in theaters at the time of its initial release, is its ending. It's one of the best in horror history. The Thing centers on a group of all-male researchers in Antarctica who encounter an alien presence that can assimilate its victims. It turns the film into one of claustrophobic paranoia, with none of the men, and the audience as well, knowing if they can trust the person next to them. Is this their trusted friend they're talking to or the alien in disguise?
Led by Rob Bottin's masterful practical effects and some well-written characters, with Kurt Russell as the cool leader of the group, R.J. MacReady, The Thing builds and builds, with one man after another being killed by the creature. In the end, their station is blown up and MacReady and Keith David's Childs are the only two survivors. The two men are untrusting of each other. Is this their friend who survived with them, only to freeze to death out in the elements, or is this the alien they are talking to? "If we got any surprises for each other," MacReady tells Childs, "I don't think we're in much shape to do anything about it." When Childs asks what they should do, MacReady drops the film's most famous line. "Why don't we just wait here for a little while. See what happens." Behind them, the station burns, and The Thing comes to an end.
Look, The Thing's open ending is brilliant. Is one of them the thing? Do they die? Are they somehow saved? We never know, and we accept that. John Carpenter had tried open endings before. The end of Halloween sees Michael Myers shot off a balcony by his doctor, Samuel Loomis (Donald Pleasence). The Shape lays there motionless looking very dead, but when Loomis looks over the balcony, the boogeyman is gone. Michael has somehow risen and walked away. How did he survive? Where is he? Will he kill again? The film doesn't tell us.
If anyone knows the damage a sequel can do to a classic horror film, it's John Carpenter. He wrote 1981's Halloween 2, which begins right where the first film ended, with Michael Myers up like he was never shot, his murder spree continuing. After that film introduced the "Laurie Strode (Jamie Lee Curtis) is Michael's sister plot," the whole franchise became about Michael trying to kill his family. David Gordon Green's recent Halloween trilogy looked to erase all of that. Halloween Kills goes back to that 1978 night and shows us Michael being captured by the police. These scenes took away the mystery of the original film. A sequel to The Thing would be tempted to show us who lived between MacReady and Childs. You know anyone in their right mind is going to want to cast Kurt Russell for a sequel, which means we'd have an answer to who lived. The Thing doesn't need answers. Not knowing is what makes it so scary.
A Sequel to 'The Thing' Leads to the Temptation to Explain the Monster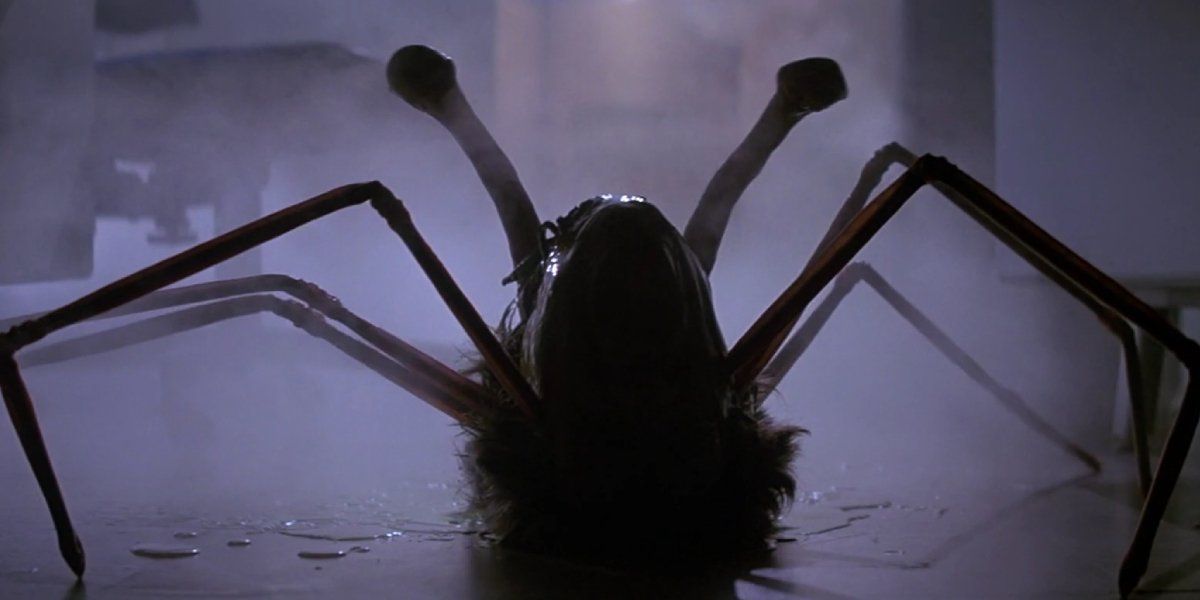 In The Thing we also don't have any answers to what the alien is. Yes, we see it in several forms, the researchers learn about how it operates and its physiology, but there are no scenes from the alien's point of view showing it fully explaining its actions. We don't know where it comes from. We don't know its past. We only know that it's here and wants to wipe out every creature in its path. The Thing From Another World explained the monster a little bit more, but still, it didn't go overboard. So many horror films have those awful scenes of the heroes being attacked by a mysterious creature, only for them to find a book where they can read about it, or they track down an expert who can explain it away and thus neuter it and make the monster less scary.
This is something Carpenter sadly knows about too. The worst thing the Halloween franchise did was not show how Michael Myers survived in 1978, but instead give him a backstory. In the original film Myers is called The Shape and the Boogeyman because he is a silent, white-masked almost ghost who kills for no reason. That makes him utterly terrifying. When John Carpenter introduced the sister scenario, we saw that Michael kills not just because he is compelled to by unexplainable means, but because he wants to take out his family. It made him human, which made him not as creepy. If you weren't Laurie Strode or one of her friends or family members, you had nothing to worry about. Later sequels had Michaels even belonging to a cult, and Rob Zombie's reboots gave Michael an even worse reason to kill: he had a bad home life and was picked on at school. That's not the story of a boogeyman, that's just sad real life.
A sequel to The Thing can't keep its monster's backstory in the dark. If it did, then it just becomes an unnecessary remake. Sequels have to do something different. They have to move forward. They almost have to explain, especially in horror, in order to set themselves apart. There would be the temptation to have the creature give some awful monologue or to include scientists who have figured the alien all out. Do that, you take the scary unknown away and make it just some…thing.
John Carpenter is one of horror's greatest masters. At 75, he hasn't directed a film since 2010's The Ward. He's been killing it with his music, making albums, and putting on concerts, and while he does deserve at least one more time in the director's chair before he retires, The Thing 2 isn't it. As for Jason Blum, it's not for him with someone else directing it either. Some masterpieces need to stay where they are. Let them loose with something new and who knows what it can transform into.
In conclusion, while John Carpenter's "The Thing" remains a beloved and iconic horror film, it is important to acknowledge that not every masterpiece needs a sequel. The original film's timeless elements, including its atmospheric tension, practical effects, and ambiguous ending, have left a lasting impact on audiences and inspired countless filmmakers. Attempting to create a sequel risks undermining the original's legacy and diluting its unique qualities. By allowing "The Thing" to stand alone, we can cherish the film for what it is and continue to appreciate its contribution to the genre. Sometimes, preserving the integrity and impact of a single story is more powerful than extending it unnecessarily.
Thank you for reading this post Sorry John Carpenter, We Don't Need a Sequel to 'The Thing' at ttbdct-bencau.edu.vn You can comment, see more related articles below and hope to help you with interesting information.
Source: https://collider.com/john-carpenter-the-thing-sequel/